Match Worn Shirts
Rick Holden had an illustrious playing career with Burnley, Halifax Town, Watford, Oldham Athletic, Manchester City and Blackpool and competed at the highest level of the Football League, including the old First Division and the Premier League. He is now planning for his retirement and would like the shirts to go to good homes where they can be displayed and enjoyed. All shirts come with a certificate authenticated by Rick Holden and can also be signed if the buyer so wishes. All reserve prices must be met to complete the sale and £10 will be added for UK postage - worldwide postage at cost.
1990 Football League Cup Final (Littlewoods Cup) shirt (short sleeved - first half)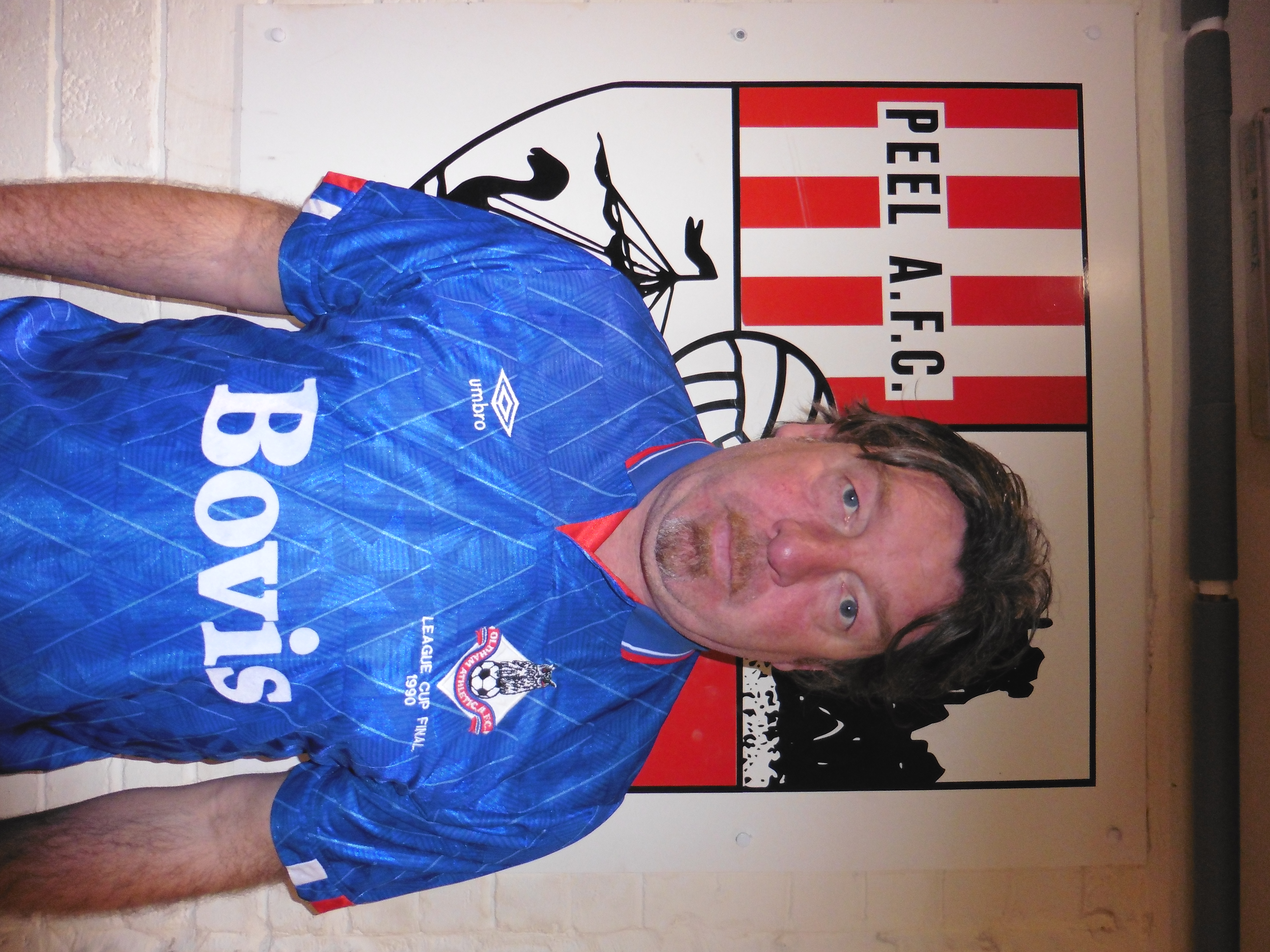 This is Rick's last remaining Oldham Athletic match worn shirt. This one-off collectors item is from the famous 1990 Football League Cup Final (Littlewoods Cup) as worn in the first half of the match against Brian Clough's Nottingham Forest.
To place a bid click here and include your full legal name and address; or e-mail info@wibblepublishing.com with your offer and details. If you wish to place a bid and a maximum bid for the deadline, the bid will be increased by £10 increments up to the deadline.
AUCTION CLOSED
---
Shirts sold include:
The 1990 Football League Cup Final (Littlewoods Cup) shirt (long sleeved - second half) as worn against Brian Clough's Nottingham Forest
Blue Bovis 'blood shirt'
Watford - Yellow shirt (1988/89)
Green JD shirt (1993/94)
Green Bovis 'blood shirt'
Blue Bovis shirt (1989/90)
Umbro Sponsored Football Jacket (x2)
Red Bovis 'blood shirt'
Red/White JD Sponsored Away Shirt
Blue JD shirt
Blue Bovis shirt (1991-92)
The 1990 Football League Cup Final (Littlewoods Cup) shirt (short sleeved - first half) as worn against Brian Clough's Nottingham Forest
The remaining shirts on offer include:
Retro OAFC shirt - not match worn but from Rick's collection
Manchester City - Sky Blue shirt
Blackpool - Orange shirt
Argentina shirt from Rick's collection
Various track tops from different teams