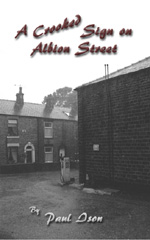 A Crooked Sign on Albion Street
Author: Paul Ison
Format: Softback
Price: £9.99
Publication date: 14th June 2011
ISBN: 978-0-9867899-1-5
Pages: 336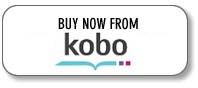 Description: A Crooked Sign on Albion Street is the first book in a trilogy and is the story of a young man, Andy Thomson, who has the gift of second sight. Roy Barlow, a tough speaking Yorkshire Detective Inspector suspects Thomson of involvement when he reports that he has seen a murder in the city of Leeds although claiming to be miles away at the time. He has every reason to be suspicious; this is now the third murder that Thomson has reported. The first was when, as a child he experienced a "vision" of the dead body of his young friend Billy Sanders. Every aspect of the crime; the mode of killing and the whereabouts of the body were reported by Andy and were found to be correct in every detail. Years later, after leaving work, Andy experiences a blackout of sorts during which, even though he has no recollection of doing so, he reported the brutal murder of a young prostitute, Jenny Smith.
Suspected of that crime but with alibis aplenty, Thomson and his wife Helen go through the mill as Roy Barlow tries to pin the murder on him before finally giving up. The last thing that Andy wants is a repetition but, when he leaves the football ground one Saturday afternoon with friends, he experiences yet another vision. The murder of Patrick Batty is seen by him in graphic detail and, against his better judgement, he again reports the crime. Barlow is convinced that Thomson is involved. He drafts him into the investigating team as a psychic consultant to keep an eye on him and to wait for him to make the mistake that will convict him. However, as the investigation progresses, the sceptical Barlow begins slowly to doubt his judgement, the insights that Thomson is having is helping the enquiries in all three murder cases. Barlow takes a gamble; his own son had been murdered twenty seven years earlier and the perpetrator never caught, he takes Andy to the site where his son's body was found and the resultant vision that Thomson has, finally convinces Barlow that he has on his hands a remarkable asset and not a murderous villain.
Andy throws the investigation into disarray when he announces that the murderer is a woman. All previous thought had been that they were looking for a man. The woman, a gypsy known only as Corinne, is on a mission. Following a bungled burglary in the 1960's by members of her travelling band that resulted in the murder of a security guard, the group fled Leeds in a hurry amidst a snowstorm. One important thing was left behind, Corinne's son Lex. In a desperate attempt to find her missing offspring, Corinne returns to Leeds and begins a frantic search for him. Years later, by chance she sees a youth playing football in a local park and becomes convinced that the player is her long-lost son. She stalks him from afar, leaving behind her a trail of murderous destruction. Just why is it that Andy Thomson's visions relate almost exclusively to killings carried out by the mysterious Corinne? What is the link between them? Could he be the missing boy, Lex? And why does the gypsy, Petsha, make a pilgrimage from the south of France to Leeds to try to intervene when things reach a desperate climax?
Biography: Paul Ison was born in Loughborough and now lives there with his wife Clare. They spend part of the year in the Isle of Man and the other in Greece. A graduate of The Open University, Paul maintained an interest in writing from his childhood and finally sat down to write 'that novel' in his 40s. 'That novel' has subsequently become seven novels with an eighth in progress. His career has taken him through a few jobs including working at the Ministerial Private Office in Whitehall where he drafted and edited letters for the Prime Minister, Deputy Prime Minister, Secretary of State for Health and various other ministers and junior ministers. He now works from home doing contract work and writing novels at every opportunity.
Reviews: