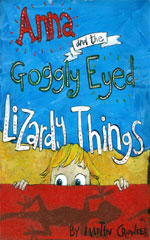 Anna and the Goggly Eyed Lizardy Things
Author: Martin Crowder
Format: Softback
Price: £6.99 NOW ONLY £4.99
Publication date: 10th June 2012
ISBN: 978-0-9867899-3-9
Pages: 236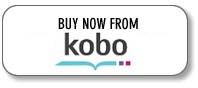 Description: Anna and the Goggly Eyed Lizardy Things has been written as an antithesis to the 'X Factor/ Britains's Got Talent' type of entertainment which young people appear currently bombarded by. Traditional storytelling which combines a well structured, entertaining and thought provoking plot, with educational aspects including historical, linguistic, cultural, social and moral awareness but steering well clear of any over blown 'politically correct' preaching. A stand alone novel which many children aged around 10 -14 will be able to enjoy and relate to but also a piece of children's fiction which could become the 'theme' for a considerable amount of cross curricular work within schools between Years 6 and 9.
Anna has been on holiday to Spain many times before, but never to anywhere quite like 'La Axarquia'. In the whole of her 'nearly eleven' years she has known little else, in terms of holidays, other than two weeks in the sun at her beautifully clean and sparkling hotel where even the waiters look polished and nothing is too much trouble. This year though, things are going to be different. Times have got a little harder for Anna's Mum and Dad. They're still lucky enough to be able to have a short holiday abroad but this time Anna finds herself in a very different environment. Surprisingly accessible in terms of physical distance but infinitely more rural, authentically Spanish and in many ways, alien, than anywhere she has ever been before.
Initially Anna finds these unfamiliar surroundings hideously hostile. Deprived of her lifeline (mobile phone), irritated by the isolation and horrified at having to share her holiday home with the ubiquitous 'goggly eyed lizardy things', Anna becomes even more unsettled by the unexplained noises of the night and her chance encounter on a lonely hillside with Manolo, the scruffy and mysterious young goatherd. In the company of Ramona, her 'rescuer', Anna's adventures and discoveries provide her with a holiday of ultimately life changing proportions. Events, places, characters and creatures are amongst the things Anna will never forget as she discovers a landscape of previously undiscovered magic and mystery where much may be learned from the ghosts of the past. Perhaps most importantly of all, Anna will have the opportunity to question her own values and learn, not only that all is seldom as it seems, but also that, while a man's needs may be very few, it's his wants that are expensive. In this journey of discovery one lesson that must surely be learned is to never be quite so quick to judge a book by its cover, unless of course it's this hopefully rather appealing one and you like it enough to investigate further!
Biography: Martin Crowder comes from a teaching background having spent thirty years working with largely disadvantaged young people experiencing behavioural or learning difficulties. The last five years of his career were spent as either Deputy Head teacher or, for two extended periods, Acting Head. It was his responsibilities as Head of English and for 'Outdoor Activities' however that consistently brought him the most satisfaction. The opportunity to introduce regularly disaffected and initially disinterested pupils to the pleasures of a wide range of literature and storytelling was a source of great pleasure as was being able to provide young people with access to environments they would otherwise have perhaps been unlikely to experience, particularly via theatre trips and residential outdoor activity expeditions.
Martin believes that the experiences gained during his teaching career have provided him with an understanding of what appeals to young readers and how important it is for them to be able to relate to the stories they are either reading or having read to them. This is an aspect of writing that he was acutely conscious of throughout the process of creating 'Anna…' and in terms of being 'qualified to write the book' this came as a combination of his teaching experience together with his fondness for and familiarity with the region of Spain in which the book is set.