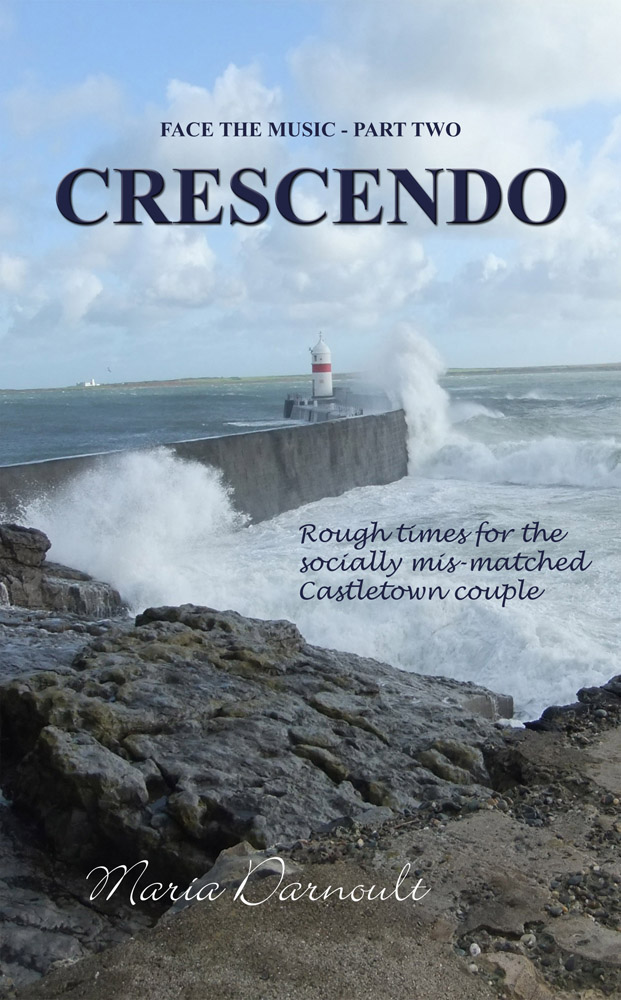 Crescendo
Author: Maria Darnoult
Format: Softback
Price: £9.99
Publication date: July 2018
ISBN: 978-1-987860-23-8
Pages: 262
Description:
The second of Maria's 'Music' trilogy. Following the success of
Face The Music
the story continues. They had Faced the Music of opposition from their scandalised townsfolk and were now on honeymoon, but already a skeleton had appeared in Will's family cupboard. This must be investigated while the couple continued to endure further persecution. Determined to be happy, they clung to the old soothsayer's prediction that there would be children, and they followed her instructions to find her secret place from long ago.
Biography: Maria Darnoult lives in the Isle of Man with her husband. Since her retirement Maria has many interests including photography and family history.