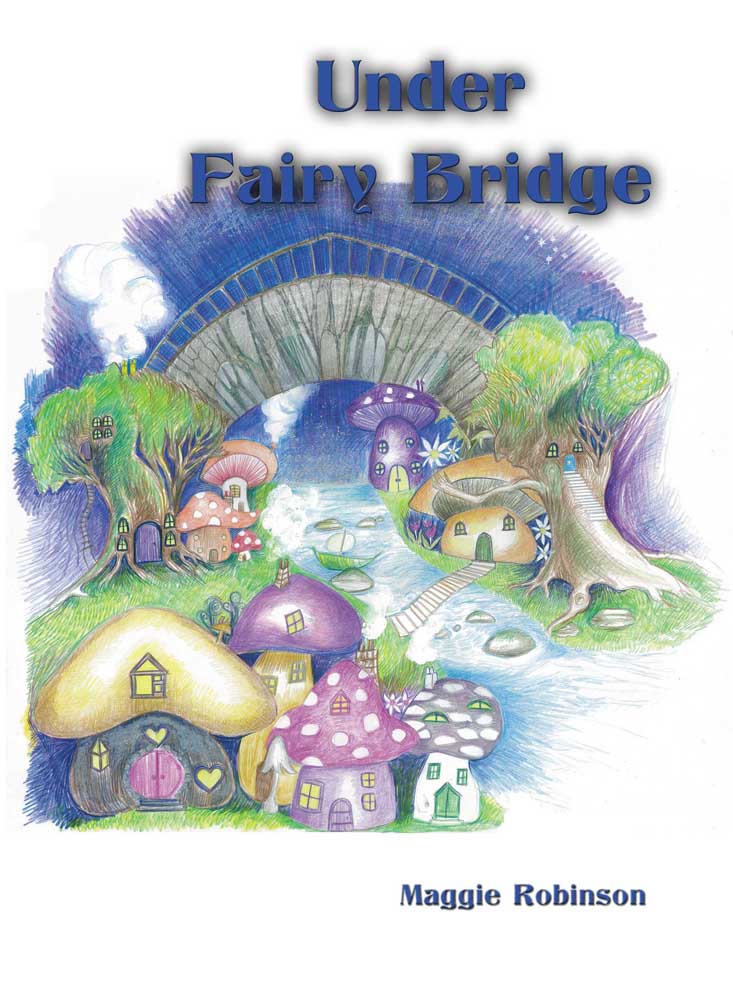 Under Fairy Bridge
Author: Maggie Robinson
Format: Softback
Price: Out of Stock - available in e-book
Publication Date: July 2016
ISBN: 978-1-987860-05-4
Pages: 46 in B5 format
with colour illustrations
Description: A delightful and enchanting story of the fairies who live under Fairy Bridge in the Isle of Man. The book is illustrated by Laura Espinosa and is, in itself, a collection of intricate coloured and mono artwork
Those who have visited the Island will know the magic. Those who havenít, will want to.
Biography: Maggie was born, schooled and trained as a window dresser in Southern Africa before she left to hitch-hike through Europe. On returning, she became a fashion model but later joined a large company as their Public Relations Manager. It was there that the need to write for the companyís in-house magazine, and press releases, sparked her interest in writing.
Twenty eight years ago she visited the Isle of Man and fell in love with its charm and beauty where she became a florist. Maggie has lived there ever since and believes that, "To enjoy fantasy like a child is to know magic, but if you donít believe in magic, you will never find it."