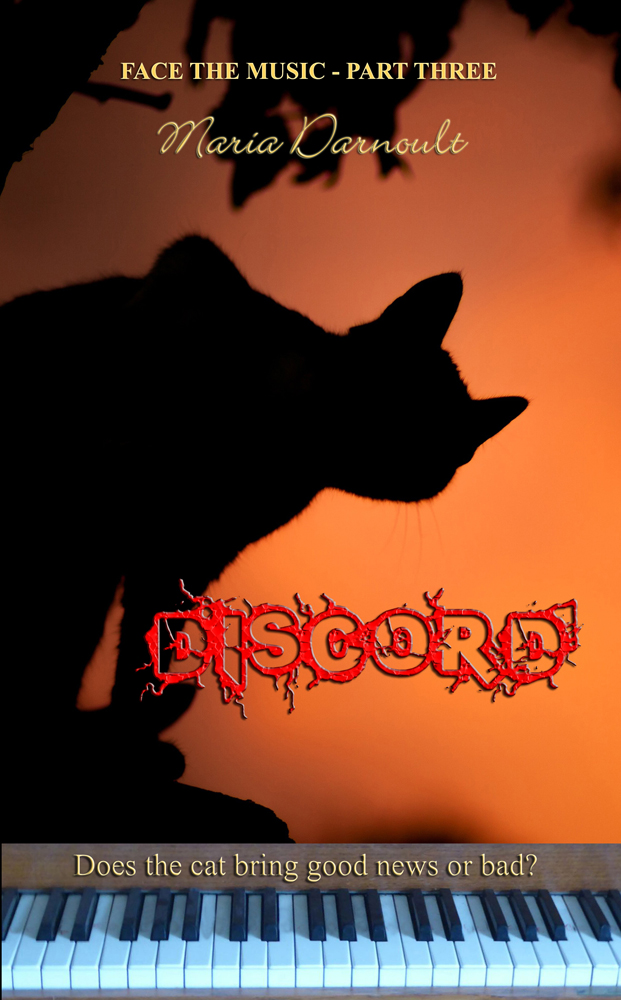 Discord
Author: Maria Darnoult
Format: Softback
Price: £9.99
Publication date: April 2019
ISBN: 978-1-987860-26-9
Pages: 266
Description:
Part three of Maria's 'Music' collection. Following the success of
Face The Music
and
Crescendo
the story continues. Louder still and louder, and now discordant as well. Hannah's new housemaid may be more hindrance than help as the couple look forward to starting their family. An absorbing project for Will's pupils only fuels the hostility that ultimately affects the school and even the Church. What does the cat know? Elsewhere, the younger ones continue to romp into more predicaments.
Biography: Maria Darnoult lives in the Isle of Man with her husband. Since her retirement Maria has many interests including photography and family history.